Prof. John M. Koldowski
School of Tourism, Leshan Normal University,China
Research Area:Travel and tourism industry
Speech Title: Outlook for Asia Pacific International Travel and Tourism 2022 to 2024
Abstract: After reaching a record volume of 703.6 million international visitor arrivals in 2019, the destinations of Asia Pacific – along with the rest of the world – suffered a calamitous collapse in 2020, when those numbers fell to around 129.4 million. Early estimates of arrivals across the Asia Pacific region in 2021 show a few destinations can expect to have annual growth by the end of the year, however, the majority had a continued decline in numbers.
Initial forecasts from the Pacific Asia Travel Association (PATA) for the period 2022 to 2024, indicate strong annual growth in foreign visitor numbers in 2022 under each of three scenarios – mild, medium, and severe – with arrival numbers exceeding those of pre-pandemic 2019 in 2024 under the mild scenario, reaching parity with those 2019 volumes under the medium scenario in that same year but falling around 30% short of that benchmark in 2024, under the severe scenario.
While issues with the delta and omicron variants of the SARS-CoV-19 virus are keeping both destinations and travellers nervous, some relaxing of border closures and quarantine requirements herald positive potential into the near future. John Koldowski will highlight where they might be in Asia Pacific and the source markets driving the forecast return to annual growth in visitor numbers to 2024.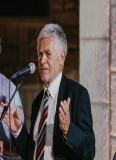 Prof. Andjelko Simic
School of Hospitality and Tourism,HELP University,Malaysia
Research Area:Tourism and hospitality management, economics; industrial, social and political marketing; government and diplomacy; public relations; media; environment; international business
Speech Title: Sustainable Tourism Development Today and Tomorrow
Abstract: Starting point: doing business in tourism and getting benefits for all in present and perspective circumstances. Tourism movement is reshaping our world in all dimensions. Main socio economic impacts. Limitations and opportunities of sustainability: generally and in tourism field, particularly the lesson from Chinese letter illustrating the crises and challenges in same time. What are main characteristic of tourism today. What can we do for better tourism perspectives. The conclusion: making better world with smart organisation of our leisure times, producing positive impacts for our economy and society, protecting the nature around us and cultural values of our civilisation.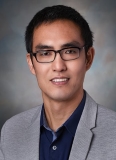 Assoc. Prof. Bing Pan
Recreation, Park, and Tourism Management, Penn State Unversity,USA
Research Area:Big data in tourism, hospitality, and parks
Speech Title: The Comparison of U.S. National Parks and China's Tourism Industry
Abstract: In this talk, I will discuss my research in two national parks in the United States and the importance of sustainability in national parks. I will then introduce the history of national parks in the U.S. and how the difference in history, cultural, political, and economic systems determine the different management styles. However, realizing the differences and learning from the other side are beneficial to both systems.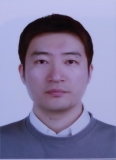 Assoc. Prof. Geuntae Park
School of Art and Design, Guangdong University of Technology,China
Research Area:Museum architecture, cultural institutions and urban strategy, Chinese museum development
Speech Title: Cultural developments on the Quayside – A story of culture, heritage, and tourism
Abstract: This presentation explores one of the earliest and most successful stories of culture-led urban regeneration cases, Newcastle-Gateshead, UK. After suffering from declining economy, Newcastle and Gasteshead found a new strategy to address the situation: arts and culture. They conducted numerous cultural projects including arts events, festivals, museums, etc. It has been maintained that those efforts have produced many positive impacts including changed perspectives, brought back identity, and increased local tourism. Actually, increased tourism is one of the mostly frequently mentioned impacts. I will look into the story of the development and position how we can interpret successful tourism within other factors of urban development. It proposes that we need to examine the whole process in a balanced perspective with the city's history, heritage and other cultural resources to better understand the outcome of the Quayside developments and its tourism impacts.